Who We Are &
What We're About
We are a team of creatives and strategists with a passion for creating bold work for our clients. We've worked with organizations big and small to launch new ideas, refresh existing ones, and help brands accelerate their growth through our dynamic marketing and advertising strategies.
When you work with us, you get a full-scale high-level marketing & advertising agency dedicated to your brand's success. We bring to the table a robust package of skills and certifications unlike any other, carefully refined over time to ensure that you are getting only the best. We are Google partners, Facebook Partners, developers, copywriters, graphic designers, videographers, and marketing experts.
Our passion is strategically marketing and advertising your business so that you can achieve all of your goals. From designing your brand to building your website, from creating a marketing strategy to implementing it cohesively across multiple platforms, our team of experts has you covered. We're looking forward to tackling whatever digital project you have in store.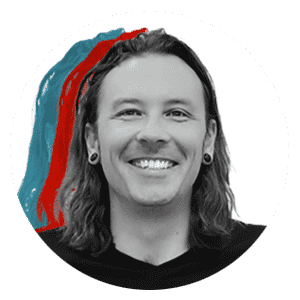 Brandon Davis
17+ years Digital Marketing experience. Education in Mass & Visual Communications from Southern Illinois University. 
Specializes in Marketing Strategy & Analytics, Web Design, Paid Media & Advertising, SEO & SEM, Social Media, and Email Marketing.
Kurt Murray
Extensive video marketing, graphic design, and creative content experience. Kurt's focus at MNGR is creating high quality and engaging content for our clients, while utilizing art and design to keep things creative and interesting.
Specializes in Videography, Video Editing, Graphic Design, Content Strategy, and Brand Marketing.
Ben Thomas
5 years Digital Marketing experience. B.A. in English and M.A. in Urban Leadership from University of Nevada Las Vegas. Ben is a master of communication and analytics helping clients shape and communicate their vision through various mediums. Ben handles all things web, SEO, and content related at MNGR. 
Specializes in Web Design, Copywriting, and SEO Strategy.