Struggling with choosing the perfect designer for your new brand?
We get it. The graphic design industry is saturated with tons of artists, many of which have impressive portfolios and make perfect promises. But how do we discern which is the right fit for you? Not everyone is who they claim to be, and in this day and age, there are countless courses that hand young designers all the tools to appear better than they are. The last thing you want is to invest your time and money into a designer, only to end up back at the drawing board with nothing worth using.
WHAT MAKES A GOOD DESIGN PORTFOLIO?
When it comes to hiring a graphic designer for your brand, evaluating their portfolio is a crucial step in the hiring process. A designer's portfolio provides insight into their creative capabilities, design style, and their overall approach to design. Here are some key things to consider when evaluating a graphic design portfolio:
Visual Appeal: The first thing you'll notice when reviewing a designer's portfolio is the overall visual appeal. Take a moment to look at the design aesthetics, color schemes, and use of typography. Consider whether the designs are visually appealing, cohesive, and professional. A portfolio that looks messy and unorganized may indicate a lack of attention to detail or poor design skills.
Diversity of Work: Depending on what you are hiring the designer for, you will want to look for one of two things. Either you want a jack of all trades, or you are looking for someone with a hyper-focused niche.
Problem-Solving Skills: The best designers are problem-solvers. They take on challenges and find creative solutions that meet the needs of the client. When evaluating a portfolio, look for designs that demonstrate an understanding of the client's needs and how the designer solved those problems.
Attention to Detail: A designer's portfolio should demonstrate attention to detail in all aspects of their work. This includes everything from the placement of design elements to the choice of colors and typography. Look for examples of designs that are consistent, precise, and polished.
Revision Process: It's important to consider how well a designer can show their revision process. Design, especially when related to branding, is not always about having the most stunning visuals, but rather creating something that works specifically for that client. If a designer can back up their final draft with reasons for every decision, you are in good hands.
When evaluating a graphic design portfolio, keep in mind that there is no one-size-fits-all approach. Your brand has its own unique needs and preferences, and the best designer for your brand will be someone who can meet those needs.
By considering the visual appeal, diversity of work, problem-solving skills, attention to detail, and the revision process, you can find a designer who will help take your brand to the next level. We found this really great video where some expert designers judge students' portfolios, which may give you some great insight into what to be looking for.
CONSISTENCY IS KEY
When choosing the perfect designer for your brand, finding someone who shares a similar style to your brand is crucial. A designer who is familiar with your brand's style will be able to create designs that are consistent, efficient, and cohesive. This helps to reinforce your brand identity and create a strong brand image.
Working with a designer who shares a similar style to your brand can also help to ensure that your design assets work well together, creating a consistent brand image across all of your marketing materials. A designer who understands your brand's values and mission can help to create designs that accurately reflect your brand's messaging and resonate with your target audience. Is the designer you are considering implementing branding guides? Are they asking you questions and learning about the brand, or just creating what they think is cool?
By finding a graphic designer who shares a similar style to your brand, you can create a consistent and effective brand image that accurately reflects your values and messaging. This can help to build brand recognition, loyalty, and trust among your target audience.
As you start to see what kind of styles designers are fluent in, you can begin to narrow down which ones may or may not be a good fit with your company. You want your designer to specialize in, lean towards, or at least have experience with the kind of style that you would like your branding to consist of.
Your style should line up with the overall feel of your business, have the same personality, and carry the same tone. Whoever you choose to be your designer should have the capacity to design your logo and branding and other materials to be true to that style. This is why finding someone who has experience with what you are looking for is extremely important.
CHOOSING THE PERFECT DESIGNER IS HALF THE BATTLE
Your designer should be easy to get ahold of and communicate with. Whether they prefer to be contacted via phone or email or have in-person meetings, it should always be a simple process getting in contact with them. Considering that you will need to be conversing with them regarding the project, any edits you want, deadlines, payments, and more having an easy-to-reach graphic designer will make your life tremendously easier. If any issues do arise, avoiding communication issues will also help to avoid potential delays in getting the project completed.
This is where we feel all of the "cheap" services fail, and fail hard. Sites such as Fiverr and the like, are predicated on low-priced designers with little experience in communicating with clients. Also, many of these designers are from places outside your region and may have larger communication struggles with language and dialect barriers.
Unfortunately, even the best designer in the world can be a headache to work with. Choosing the perfect designer based solely on their final products can often lead to unsatisfactory results. A logo or website that looks great, but makes no sense in your industry, or doesn't function the way you have requested, will inevitably need to be redesigned. We cannot stress the importance of communication more. These days it seems there are millions of great designers out there, but the perfect designer needs to understand your brand inside and out, and you need to be able to trust their motivations.
A CLEAR PATH TO SUCCESS
Along with having clear communication, your designer should be willing and able to take the time to explain their design decisions, such as the reasoning behind their color choices and typography and more, as well as how it all relates to your business. If you have any further questions, they should be sure to answer them thoroughly and address any concerns you may have. The right designer for you should be able to clearly articulate why they make certain decisions and how those decisions affect your brand.
A designer with a clear vision of where they want your brand to be will be able to clearly lay out the path to success for you. This takes more than some courses in digital design or art, it takes years of experience and a level of professionalism to do confidently.  Choosing the perfect designer for your brand can be a stressful process but ultimately it is one of the most important decisions you will make for your new brand, and it could make or break the way your brand is perceived by consumers.
The perfect designer for your new brand will be someone who can help you create a brand image that stands out in a crowded market, resonates with your target audience, and accurately reflects your values and mission. By taking the time to find the right designer, you can set your brand up for success and build a strong foundation for growth and success.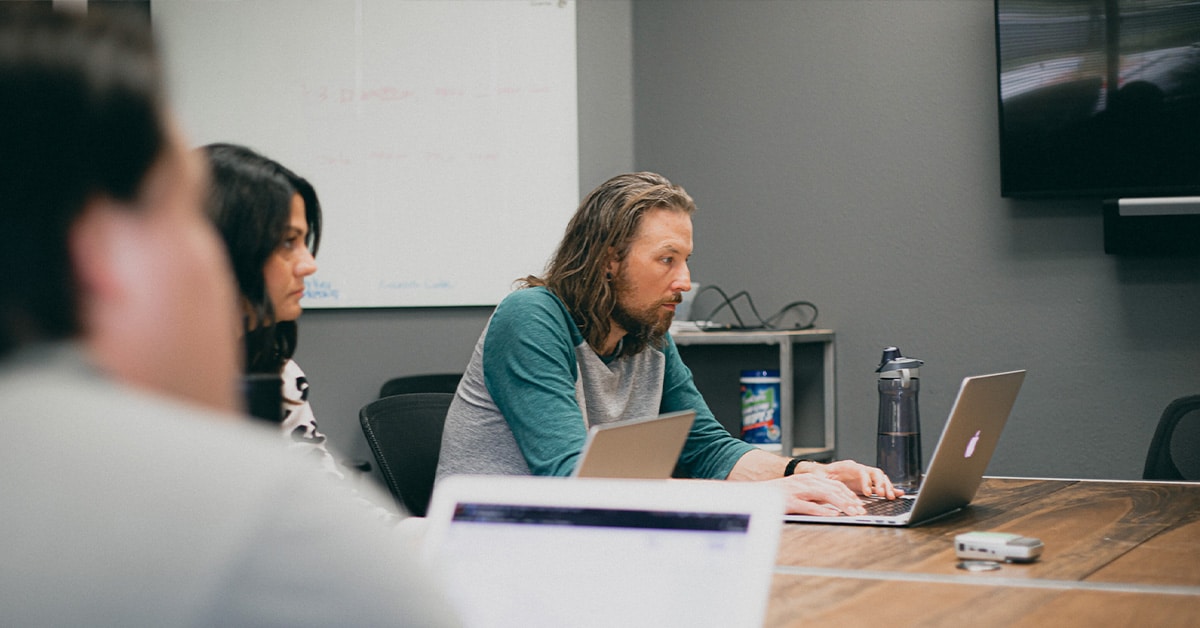 Here at MNGR, our focus is on your values first and foremost. We host a free discovery session with every one of our potential clients to learn as much as we can about their brand, their goals, the culture, any existing pain points, and the feeling they wish to convey. We feel that if anyone is offering you a design solution before they've taken the time to learn everything they can about your brand, they are doing you a disservice.
If you are starting a new business, brand, or just want to revamp an existing one and are struggling with choosing the perfect designer, we encourage you to reach out and book a discovery session with our team to see if its a good fit.